Coming off the recent success in the Tokyo Olympics, the Paralympic Games is the next sporting event worth looking forward to. At QNET, we see sports as a true reflection of our shared values of teamwork and family.
The Olympic games was an event of many firsts. Triple jumper Hugues Fabrice Zango finished third in the men's triple jump, winning Burkina Faso's first medal, despite the West African country sending athletes to every summer Olympics since 1988. Weightlifter Hidilyn Diaz won the Philippines its first-ever gold medal, setting Olympic records in both the clean & jerk and total score in the women's 55 kg competition.
King of Marathon Eliud Kipchoge defended his men's marathon Gold medal with a powerful performance finishing the race at 2.08.38. Uganda's Joshua Cheptegei fought off stiff opposition to win Gold in the 5000 meters race for the Pearl of Africa nation.
Turning our lenses to the Paralympics, here are some notable Paralympians to look out for:
Asiya Mohammed – Rowing (Kenya)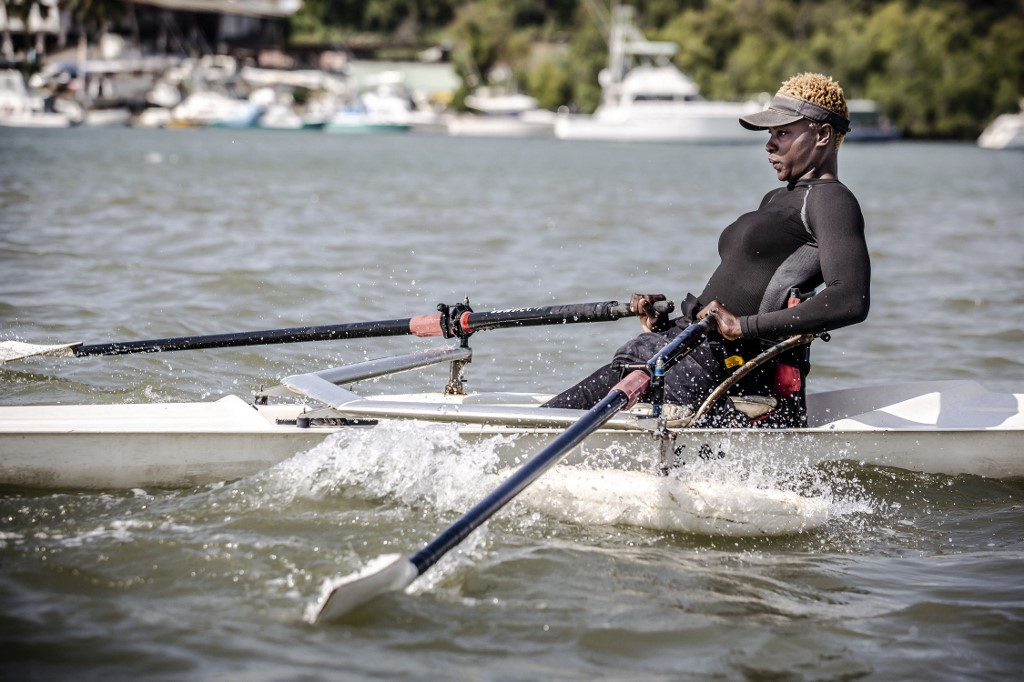 Rather than crumbling in the face of such adversity, Mohammed has gone on to become a highly decorated para-athlete and is the first Kenyan female rower to qualify for the Paralympic Games opening in Tokyo later this month.
Similarly, the direct selling industry has stood strong against adversity and the global depression. The emergence of COVID-19 reshaped everything familiar and predictable into uncertainty, yet the industry remained resistant against all odds per WFDSA (World Federation of Direct selling) report displayed resilience.
Abdellatif Baka – Athletics (Algeria)
Abdellatif Baka is a visually impaired Algerian middle-distance runner who specializes in the 800 meters, and 1500 meters T13 classification races. His first berth at athletics was at the London 2012 Paralympic games, where he finished with a gold medal at the T13 800 meters race. Baka, however, doubled his efforts just a year later at the IPC Athletics world championships held in Lyon, winning two gold medals at the T13 800m and T13 1500m. In the last edition of the Paralympic games he participated in 2016, he again bagged gold in the t13 1500m race.
Never give up. This piece of advice may seem cliché, but it's popular for a reason. One of the most important business lessons you can learn is to never give up, no matter the obstacles. Akin to Abdellatif his visual impairment does not hinder his quest for a Paralympic Gold combining patience and a desire for a podium finish with a team of qualified personnel.  As a direct seller, you are never alone. You have a team and a company that has your back 100%. You can overcome negativity and handle the opinions of others like the pro that you are.
Roland Ezuruike – Weight Lifting (Nigeria)
Roland Ezuruike is a Nigerian Paralympic powerlifter. In his appearance at the Summer Paralympic Games in Rio in 2016, he set a new Paralympics record in the men's 54 kg category after lifting 200 kg to clinch the gold medal.
Hoping to win another Gold medal, Ronald lives by the motto "People need to believe in themselves and keep finding an inner strength because, then, they will get a meaning out of their lives at some point. They should have motivation because, no matter how long it takes, their hard work will eventually pay off." (punchng.com, 02 Jun 2018)
Just as Roland, direct sellers need to inculcate patience in their daily endeavours. According to Chief, the biggest mistake you can make during your direct selling journey is being impatient. Long-term and stable success takes time. You need to have the right foundations to build a stable network. Doing that takes patience, which is one of the most important traits to nurture. So, don't rush. Trust in the process and do it the right away, without taking shortcuts. Manage your expectations and know that like with everything else in life, good things come to those who wait.
Follow and support these truly inspiring athletes who have overcome the odds to make it to Tokyo. As the Paralympians rise to the occasion, join us in sending our love and support in true QNET spirit!