For decades, scientists and environmentalists have been battling it out with world leaders to find a way out of Earth's climate crisis.
Just this month, heads of state, experts and leading corporate figures descended on Scotland for critical talks in the recently concluded COP26 summit.
Still, despite all the shiny news pledges to cut carbon emissions and clean up the Earth for our future generation, there's been a movement of young people who're done waiting for grown-ups to take action.
Across the globe, youths are not only making their voices heard, but inspiring other folks, kids and adults alike, to take charge of our planet's green future.
Sweden's Greta Thunberg, who started Fridays for Future, maybe the most prominent of these young eco-warriors. But there are many more.
As sustainable and green causes have always been close to our hearts at QNET, and in honour of World Children's Day, we salute these five other young changemakers striving to protect Mother Earth and make our planet more liveable for us all.
Elizabeth Wanjiru Wathuti, 26
Kenya
Kenyan environment and climate activist Elizabeth Wanjiru Wathuti is a key campaigner encouraging youth involvement in climate action. Elizabeth is the founder of the Green Generation Initiative which nurtures young environmental enthusiasts to build climate resilience and green schools. Since its launch in 2016, Green Generation Initiative has planted 30,000 trees in Kenya, the same year Elizabeth won the Wangari Maathai Scholarship award for her outstanding passion and commitment to environmental conservation. The award is in honour of the late Nobel Laureate and her role model, Professor Wangari Maathai.
The initiative also focuses on greening schools, environmental education, addressing food insecurity by planting fruit trees as well as inculcating a tree growing culture for forest cover increment through adopt a tree campaign.
Vanessa Nakate, 25
Uganda
A climate justice advocate, Nakate was concerned about the high temperatures in her country. Inspired by Greta Thunberg to start her own climate movement in Uganda, Nakate began a solitary strike against inaction on the climate crisis in January 2019. For several months she was the lone protester outside of the gates of the Parliament of Uganda. Eventually, other youth began to respond to her calls on social media to help draw attention to the plight of the Congolian rainforests. Nakate founded the Youth for Future Africa and the Africa-based Rise Up Movement.
Nakate started the Green Schools Project, a renewable energy initiative, which aims to transition schools in Uganda to solar energy and install eco-friendly stoves in these schools. As of now, the project has carried out installations in six schools.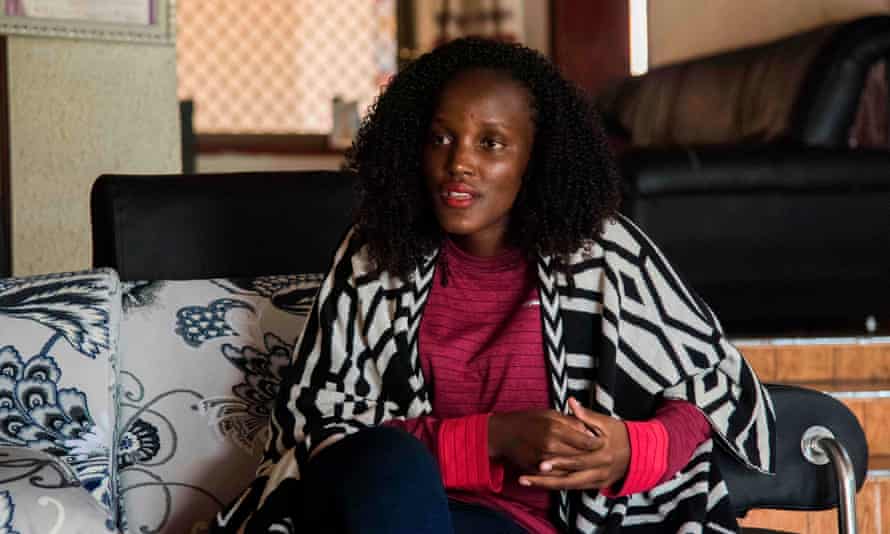 In a 2019 interview for Democracy Now!, Nakate expressed her motivation for climate action: "My country heavily depends on agriculture, therefore most of the people depend on agriculture. So, if our farms are destroyed by floods, if the farms are destroyed by droughts and crop production is less, that means that the price of food is going to go high. So it will only be the most privileged who will be able to buy food."
Adenike Oladosu
Nigeria
Christened the "Eco-Feminist", Adenike is passionate about Youth Involvement in climate change action. Oladosu began organizing for climate activism after she started university. She saw farmers and herdsmen angry because their land was becoming more arid and other communities who had never faced flooding had their farmlands swept away. Reading the Special Report on Global Warming of 1.5°C IPCC report led her to join the Fridays For Future movement. She began advocating in communities, schools, and public places to speak to people about the climate crisis. She encouraged them to plant trees and educate their peers.
She is a recipient of Ambassador of Conscience Awards from Amnesty International Nigeria for her works and courage in spearheading climate change issues.
Nkosilathi Nyathi, 18
Zimbabwe
Nyathi traces back his environmental activism journey to the day he stood up with consciousness at a garbage dumping site at Victoria Falls and became more aware of the environmental issues in his immediate community. He noticed the effect of climate change after a ravaging drought in 2019 with 7.7 million Zimbabweans being food insecure and a further 45 million in Southern African being at risk of hunger. All these issues manifesting in his community triggered him to start teaching his community about climate change and to continuously call for reducing global emissions.
He advocates for Youth inclusion in climate change decision making and believes inclusion at such high levels ensure follow-through and visible change.
Nkosilathi is a recipient of the UNICEF Youth Climate Ambassador for Zimbabwe in 2015.
In February 2020, Nkosi participated in the sixth session of the African Regional Summit on Sustainable Development in Victoria Falls, making a passionate opening speech in the presence of world leaders including the United Nations Deputy Secretary-General, Amina Mohammed, and President Emmerson Mnangagwa.
"UNICEF has worked with and supported Nkosi in his climate activism for some years and we are proud to be part of his journey and excited to formalize his appointment as a UNICEF Youth Climate Advocate," said UNICEF Zimbabwe Representative, Laylee Moshiri. "Climate Change is a child rights issue, and it very important that awareness is raised among young people, by young people to drive hope for a better future – one with a safe and secure environment."